Team
In-house expertise
Our team consists of about 70 employees. With them, as with all our partners, we strive for a long-term relationship based on trust and respect.
At ABETEC architects & engineers you can rely on a team of highly trained professionals. Each one of them is an expert in his or her field. Thanks to the unique interaction between our staff and services, we can offer you an extremely complete range of architecture, stability, techniques, infrastructure, EPB, safety coordination and BIM. Our internal organisation is ready for business. It is a well-founded basis for a fine long-term collaboration.

Independent partner
The great thing is: we work independently and carry the responsibility from A to Z. And you can tell from the first conversation, which we take very personally. Because at ABETEC we build to measure. With people, for people. Throughout the entire process you have one clear point of contact: our project manager.
Team activities
Teamwork makes the dream work, which is why we organise various (always optional) activities with our team throughout the year. This way, colleagues have the chance to discover each other from a different angle.
Lunch & Learns
ABETEC can only encourage our employees to take part in job-related training. We ourselves offer lunch & learns every two months. The topics are very diverse and do not only focus on our core business. For instance, not only do we have suppliers of certain products/services but we already had lunch & learns on solar panels and home batteries, cybercrime, first aid, etc. During these events, we provide lunch which gives a less formal atmosphere than a standard training course.
Afterworks
At frequent intervals, our team hangs out on Fridays to end the working week together. Sometimes it's just a snack and a drink, other times it's with board games or a food truck.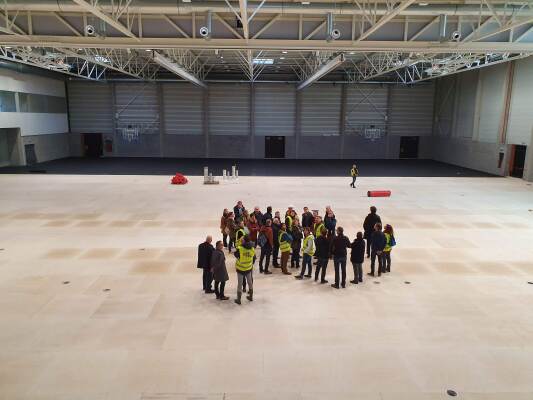 Study trip
A day together with the team to visit some of our projects. The fact that ABETEC is a multidisciplinary office is not only a huge advantage for the customer, but also for our employees! Because people from all departments come along, there is an immense exchange of knowledge on these visits. A great time to think of/create new ideas and possibilities together. A great day that provides a great boost to our team spirit and also broadens our team's knowledge.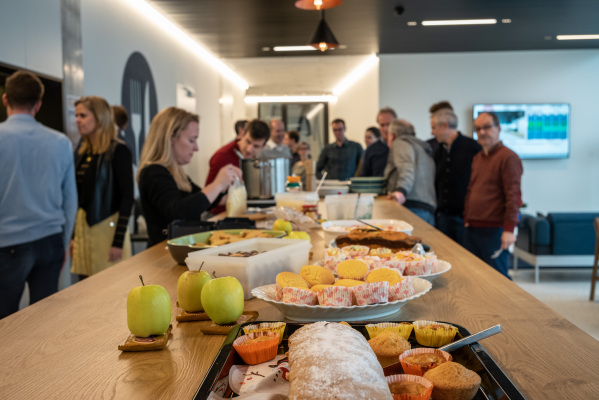 Support actions
Fight Against Cancer, Ukraine, Doctors Without Borders,... The ABETEC team tries to support where necessary and occasionally organises an internal campaign. Making fresh spaghetti sauce for during the lunch break, baking sweets to accompany coffee,....
A fun team activity that raises money for charity. A win-win!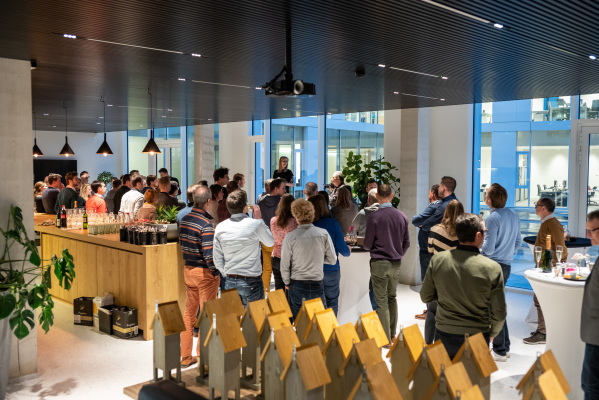 New Year's reception
An annual New Year's reception where we not only briefly go over what the previous year has brought us but also, and especially, what the new year has in store for us. No long speeches, but short and to-the-point with promises that are immediately translated into action.
But most important: an evening of being together, having a nice chat, eating and drinking. A toast to the new year together!
Summer BBQ
Every two years, we would like to invite you, your partner and children for an afternoon of good food, entertainment for the children and lots of fun!